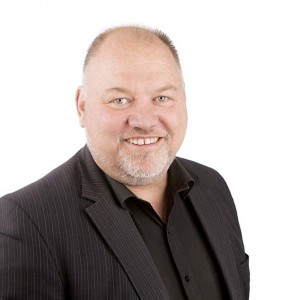 I am tertiary qualified with a Graduate Diploma in Business Administration from the Elton Mayo School of Management at the University of South Australia, and also hold a Bachelor of Science degree from Adelaide University with majors in Pharmacology and Physiology. Through formal coaching training at The Coaching Institute (Melbourne), I also gained qualifications as a Master NLP Practitioner and Extended DISC Consultant and Trainer which have added to my connection with all things to do with human motivation and behaviour.
My work experience has been garnered from various Sales, Marketing and Managerial positions across 3 states in Australia over some 25 years within the pharmaceutical and healthcare market. Since 2008 I have applied my knowledge and training to help small businesses grow and prosper, and I have gathered more real-life business exposure to contribute as a  successful coach, trainer and mentor.
I provide a coaching, mentoring and consulting service to owners of small businesses with the focus of helping owners realise the importance of clear thinking and planning to help them set, reach and exceed their organisational sales, profit and productivity targets. Most importantly, I do this with a clear focus on your values and future goals and keeping you accountable to those goals. Whether you are just starting in business, or are looking to make your next career or business move, my experience and perspective can be useful as a trusted and safe sounding board.
My core capabilities include: strong communication and sales skills; extensive marketing know-how(both digital and traditional); the ability to integrate multiple groups and projects; leadership, coaching, mentoring and developing individuals; identifying and realising business opportunities; assessment of temperament and behavioural styles; and thorough strategic planning and implementation. I accomplish this with a strong sense of integrity and professionalism, whilst maintaining a down-to-earth approach.
With experience including operating effectively across a broad range of competitive environments, managing large multi-million$ products as well as niche products with limited budgets, and company structures ranging from 6 people to hundreds of employees worldwide,  I have the adaptability to provide the right advice for every situation.
My business acumen has been developed through experiencing the highs and lows of business, being exposed to dealing with office and leadership politics, individual temperaments and behaviours, budgets cuts, challenging technological developments, staff turnover pressures, as well as the other spectrum of consistently exceeding expectations, generating fantastic growth, and delivering strong sales and profit results. With this experience, I provide a broad, tested and realistic perspective to each assignment.
As a certified extended DISC consultant and trainer, and Master NLP Practitioner, I also bring a well-rounded perspective to the table, blending the people aspects of behavioural awareness with the business realities that are required to make businesses profitable and sustainable.
Get in touch now for a no obligation discussion to assess how well we could work together.
Arrange an initial consultation »
CLEAR THINKING – CLEAR PLANNING – CLEAR RESULTS