Plan your Business using the CUSP 4-Step Model for Success
Do feel overwhelmed when it comes to putting what's in your head about where you want your business to go for success by putting into a proper Business Plan?
Do you find the whole exercise laborious? In the end do you forget some key initiatives? Or just rely on the latest trends rather than what's right for your business?
Then this workshop is for you and your team.
The CUSP Business Model provides that backbone – it's the skeleton for the meat that will become the Business Plan – the why, what, how and who approach to ensure your business succeeds.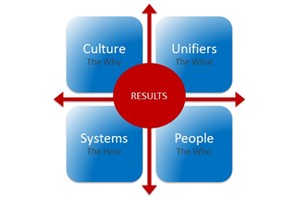 You will learn a a structured way through the different key aspects, so that they  are easier to visualise, manage, and implement.
The CUSP model is a quadrant model that visually and practically helps organise your thoughts and actions for a successful business.
The quadrants are:
Culture, or the Why you are in business;
Unifiers, or the aspects that keep the business in order – the What;
the Systems which are written processes to be followed to deliver the unifiers – in other words the How; and finally
the People, the Who will be delivering on the promise of the business.
In the end you'll have a clear, succinct plan for your business covering the core aspects for success.
[su_box title="
Do you qualify for a Business Grant?
" box_color="#220fa1″ radius="11″]For micro and small business owners, government grants are available to cover
up to 75% of the costs
of these workshops and coaching programs.
If you have been operating for 3 years, have an ABN and are GST registered here in Australia, then send me an inquiry by clicking the link below and we can discuss how it works.
Take your business to the next level now.[/su_box]