Frequently Asked Questions(FAQs)
Here are the commonly asked FAQs and their answers.
 How do we get started?
My focus is to make sure we address your needs so I can customise the coaching and mentoring services for you and your business. To ensure your needs are clearly understood and achievable, I prefer to conduct our initial discussion in person, or for those clients unable to attend face to face, via skype or on the phone.
During this no obligation Discovery Session, we'll get clear on the road ahead and our obligations to each other and the process. This session may include a Business Health Check which comprises a series of questions about the level to which your business has developed.
We will then arrange for a Client Contract Agreement to be signed by both parties, confirming your needs, time frames and payment details.
How do we communicate?
Communication is critical to achieve the best results.  Once you are a client of mine I am contactable 24/7 by email and during business hours by phone. I will reply at the first opportunity.
We will arrange formal coaching or mentoring sessions – face-to-face or via Skype – at times convenient to you, and in a schedule that meets your desired outcomes. In my experience, coaching by Skype is just as effective as face-to-face coaching.
Both your time and mine are important, so changes to formal session times should be minimised.
How long does coaching go for?
Depending on your particular situation the coaching relationship can be for a single issue you are wishing to address, such as, help with delegation or addressing a mindset issue, through to an ongoing mentoring and support role.
I have some clients that I have been coaching for over 4 years who are still receiving the benefit of a sounding board for ideas or as a straight-shooting question asker. The usual engagement is between 3-12 months.
How much does coaching cost?
I offer packages or hourly rates to suit your business needs and situation.
Every business is different so there is no one classic solution for all. I pride myself on finding the right solution for your specific needs and the outcome you are after. This may vary from addressing a single issue, through to a full leadership development programme over 12 months or more.
You benefit from input and support of a coach with over 30 years of sales, marketing, managerial and business ownership experience. In the end it is the value you receive and the return on your investment that is the most crucial result.
During the Discovery Session we will agree on the best option for you and the investment required.
Some of my popular standard packages include:
 Understand Yourself – Understand Others:
A full extended DISC analysis and 24 page report with personal 90min de-brief to apply the understandings to you, your life and your business associations and communications. The first step towards emotional intelligence is to understand yourself, and then understand others.
$450 plus GST
Business Quick Start Program:
Using the C.U.S.P. Model for Business Excellence we undertake a 3 month program(quicker if you dedicated more time), guaranteed to deliver a clear mission and vision for the business, set goals, focused strategies, KPIs and detailed action plans for the next 12 months.
$2,497 plus GST
 First 3 months as a Manager:
Being promoted to a new people management role can result in high stress levels and frustration to get the best out of your team. This structured program takes you through the first 90 days as a new leader, and lays the foundations to get great results…. and you do so with less stress.
$2,497 plus GST
 12 Month Leadership Excellence Program:
A program designed for leaders where you are feeling overwhelmed, your focus is challenging to maintain, and your team and business seem to be misaligned. The program provides a structured dashboard you can use and review for years ahead.
$9,950 plus GST
  Mentoring:
Executive and leadership mentoring starts at an hourly rate of $180 plus GST.
 What are our payment terms and options available?
Payment is due within 7 days from date of invoice issue.
Some packages require an upfront payment as they may require some additional preparation.
Payments accepted are:  direct EFT credit, cash, PayPal and personal or company cheques made payable to Robert Chiarolli (and marked "Not Negotiable").  Our preferred payment option is direct EFT credit.
Do I guarantee results?
Yes, as long as you follow all agreed tasks in a timely and comprehensive manner.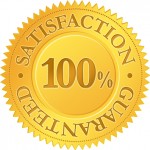 If you have not received the results we agreed to after completing any program we undertake, then your investment will be fully refunded. I make a point of ensuring we are on track with regular reviews of our progress towards your goals.