How Leaders can Communicate Powerfully and Simply
Leadership presence is a huge topic today.
The fact of the matter is that leaders spend a tiny fraction of their time giving huge public speeches. Instead, leaders communicate moment by moment, person by person, both through words and deeds. There are hundreds of moments like these every day. Each moment sends messages that can ripple throughout the organisation, with impact that the leader may or may not intend.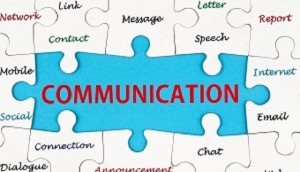 This workshop presents a coaching framework that gets to the heart of having true leadership presence for effective communication.
Presenting Situations:
You want to improve leadership presence.
You want to improve public speaking.
You want to go beyond traditional videotaping and explore in depth how to communicate with impact.
You have the opportunity to develop flexibility in how you communicate.
You get feedback that you have one or more behavioural issues with communicating clearly and with impact.
Outcomes:
Improve authentic impact.
Be more influential with others.
Build a stronger culture through improved communication.
Think strategically about communication as an important process in an organisation or business.
Have more confidence.
Be perceived more positively.
Discover what it means to be an effective communicator.
Take your business to the next level now.