Why Hire a Business Coach?
Just like athletes have coaches to observe what needs to be corrected or improved, and to provide support and motivation, so a business coach does…but for the business owner and their business.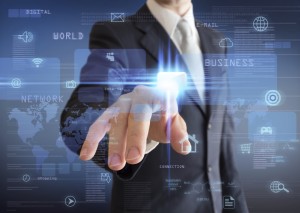 Are you thinking about starting a new business? Confused by all the resources available on the internet and overwhelmed by all the seminars you have attended? Business coaching can help you through that maze and put structure to your new business so you start the right way. It's not just about having a Business Plan, it's much more than that. It's about being clear what you are offering, to whom, and why.
Or perhaps you are a business owner with questions about your future and that of your business? Not sure where your business is heading? Feeling overwhelmed? You have a healthy turnover but never seem to have enough cash to pay your suppliers? Can't find enough hours in the day? Staff turnover a problem?  Then, you're not getting the most from your business.
Or perhaps you have a profitable and smoothly running business and you're looking for that next challenge? The world's success stories usually involve individuals and businesses with a plan in place and clear vision for the future. More often than not, these success stories usually have a coach or mentor that helps guide and direct the individuals and their teams towards their goals.
Grapes to Grange  Business & Executive Coaching brings together over 30 years of business experience and will advise, guide and push you at times through the roller-coaster of business ownership today.  Business coaching helps you clarify your goals and needs, and establish a structure to deliver on those objectives. Together we put a plan in place for the future, and then focus you on delivering the best results for  you, your team, and the business. Above all, I keep you accountable at each step.
Whether you have a start-up, small, medium or large enterprise, the same principles of coaching usually apply.
In the business world, having a business coach is sometimes a necessity, not only for your success, but also for your survival. Business coaching is about helping leaders, managers and their teams become more effective. Coaching gives you a sounding board for those tricky decisions and helps you make better use of your time. It's like having your own Chairman of the Board asking you questions you are too afraid to ask yourself.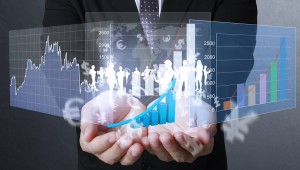 What are the common problems faced by small business owners?
 Your business is not making enough profit and you have hit a wall:
You may think you know what to do, but do you really? If your business is not making enough profit, you might want to consider getting outside help to take a look at why your business is not achieving its full potential. A Business Coach can teach you effective methods to move your business to a healthier position.
You are not getting results from your marketing campaigns:
You can have a great product on offer, but perhaps the marketing dollars you're spending or the direction your are targeting just don't seem to be getting the results you need. A Business Coach can take a look at what you're doing and help identify new ideas and methods to give your product or service higher visibility in the market. Business coaching can help you see how best to present your product and/or service and how to successfully target the right market segment.
You are unsure what is needed to take your business to the next level:
Sometimes business stall for what seems no apparent reason. It could be that the market has changed or a new competitor has come into the arena. A coach can take an objective look at what happening both inside and outside your business and guide you through the plateau and onto bigger and better results.
You've got new opportunities on offer, but you're not sure what to do:
Opportunities are everywhere and it's important that you focus on the right ones without being distracted by bright, shiny objects. Too often business owners listen to their well meaning  friends or note how others have succeeded and try and apply that to their own business.  A savvy and experienced Business Coach can help you evaluate the best opportunities for your business and help you work out which are the best business opportunities that come your way – and what to do with them.
You don't know if you have the right people in your company or who else you need to hire or align yourself with:
People are the biggest asset a business has so it's important that you hire the right ones. or if you are not in a position to hire, who to best delegate to or form an alliance with, until your business can support your own staff. As a new start-up or even growing a larger business, your aim will no doubt be to develop it into a bigger, better business and, to do that you need the right people. As an experienced manager, extended DISC consultant and trainer, I can help you decide who you need and even help you hire and train them.
The key focus areas of business coaching!!
The key focus areas of business coaching include: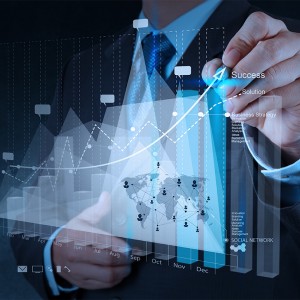 Strategic Business Planning  – to develop and stabilize strategic planning, financial management, marketing and promotions, team building and assessment, as well as personal and general administrative issues;
Mentoring new managers through their first 3 months – often the most critical period for any newly promoted individual or new manager coming in from outside the business, I provide a structured and proven approach to ensuring your success and acceptance;
Leadership Development and Training – modern leadership comprises a complex array of skills and behavioural traits to ensure successful achievement of business and  personal goals. I provide a structured program to develop the behaviours and practices of a strong contemporary leader;
Influence Others – Behavioural Coaching for Leaders, Managers and Salespeople – using extended DISC behavioural practices I facilitate incorporating the self awareness and self management of behaviours, that are elemental to modern emotional intelligence, to help you communicate and influence everyone you interact with;
Developing High Performance Teams – enhance productivity of any team through effective behavioural, sales and functional strategies;
Resolving Conflicts – conflict resolution, whether internal or external, require a proven process to ensure both sides of the impasse are considered and acted upon. Coaching can provide an independent viewpoint and facilitate the successful resolution of key conflicts within a business ;
Marketing and Sales integration and optimisation – as an experienced marketing specialist I help businesses create and implement strategic advertising, PR and promotional action plans;
Time Management and Goal Setting for success 
Engagement and Motivation
Mind Mapping for Creative Thinking and Brainstorming 
Interested? Well take advantage of a no obligation, initial consultation and complete the contact form below
Confirm your commitment to change for the better and get your business on the right track from the start.
Arrange an initial consultation »
CLEAR THINKING – CLEAR PLANNING – CLEAR RESULTS