The three most common reasons people come to me for business coaching, executive coaching or life coaching can be summarised as:
CHAOS
Are you feeling overwhelmed where there doesn't seem to be enough hours in the day to do what needs to be done; have reached a crossroad in your life; you are seeking a different level in the work-life balance scale; have many deadlines that keep creeping up; lack a clear business plan; have so many projects to keep on top of; or can't find more time to work on the business, rather than in it?
CASHFLOW
The bane of many businesses is to drive more sales and profit, and find where all the cash has gone - how to pay the next bill? When will you be able to draw a salary? How can you find cash to invest in the future of the company?
CONFLICT
Whether it's internal or external, whether it relates to people or projects, whether the team is just not on the same page, or whether your sales and marketing message doesn't seem to be hitting the right marks, is conflict and miscommunication stunting your business growth and generating significant disharmony among those you work with and your clients?

Grapes to Grange Business and Executive coaching provides support and experienced advice, structured and proven methods, and a sounding board with over 30 years of broad business experience and runs on the board. Have a scan through the testimonials and then contact me for a no obligation discussion on what your issues are and how working with me could be one of the best business and personal decisions you make. Solutions are tailored to your needs whether you are starting a new business, or are a well-established business looking to make the next step; whether you are a long time manager or just been put into a leadership role. I provide a range of coaching and mentoring options that will suit both your time and budget objectives. Together we'll decide on your core goals, set a clear path forward and I will keep you accountable and on track on your business and life journey with a greater feeling of control. If it's time for some CLARITY, COMFORT and CONNECTION for your issues then contact me now for a no obligation meeting.
CLEAR THINKING - CLEAR PLANNING - CLEAR RESULTS
"10 Questions to Ask a Prospective Business Coach"
And Why They Are So Important
Business coaches are a significant investment of your time and money, so it's important that when you've made the decision to engage a business coach, that you engage one with the experience and knowledge needed to help you effectively.
We have put this guide together to help you ask the right questions before you engage a coach. This will help you decide on the best match for your needs.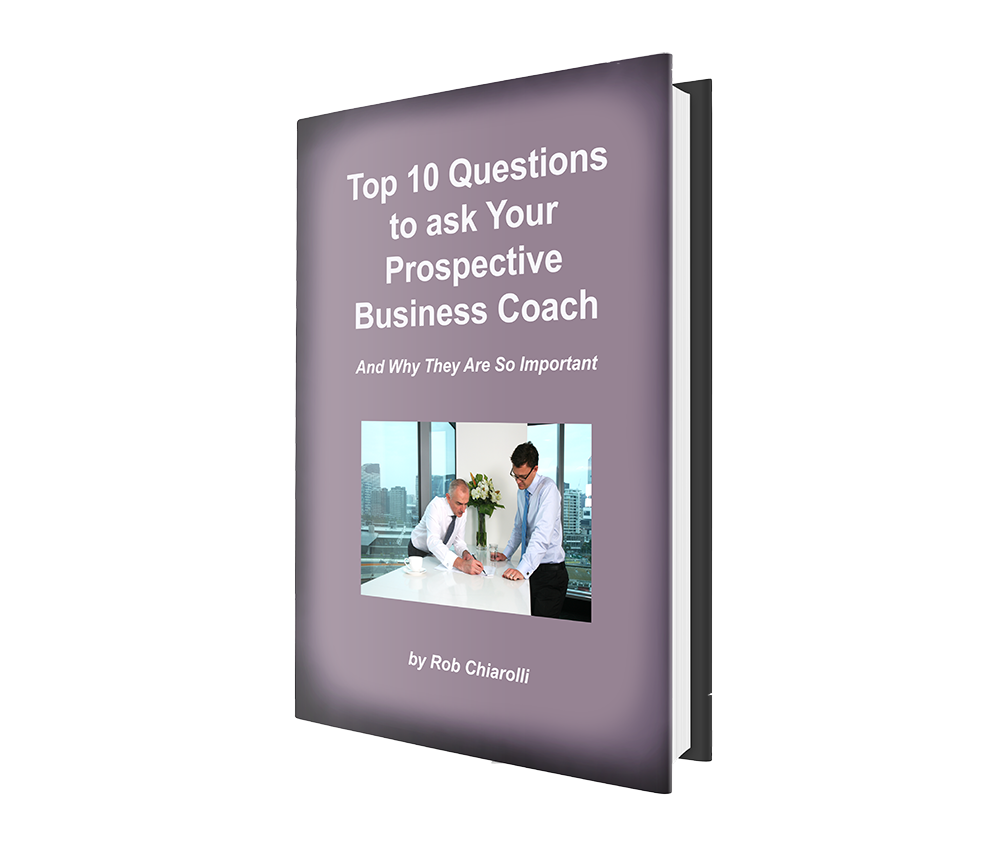 Complete the form below to receive a free copy of "10 Questions to Ask a Prospective Business Coach" e-book
* required field
Whether you are starting a new business or just not sure where you and your business are heading, Grapes to Grange Business and Executive Coaching will help you.
With almost 3 decades of business experience we help your business succeed with clear and focussed thinking, strategic planning and purpose. Together we will create a vision, a mindset for success, and a clear plan for the future. Most importantly we will keep you accountable to your goals.